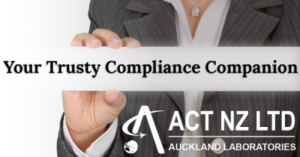 ACT NZ Limited Trading as NZRCM, is an IANZ accredited electrical safety test laboratory under ISO/IEC 17025:2017 standard.
We provide analytical services and solutions to household, commercial, light-industrial and industrial electrical products. Our support from an expert team will help in making critical decisions that can improve product / manufacturing performance, reduce the risk for customers and meet quality and safety, and achieve regulatory objectives.
We have 15 years experience in testing:
We can help you with product reviews, preparation of safety SDoC as per WorkSafe NZ, EMC SDoC as per RSM NZ and compliance folders for your products. (Supplier Declaration of Conformity – SDoC)And offer the best price in the Australasia region for regulatory compliance consultation and electrical safety testing with a 15% discount on quoted price from any laboratory. Get in touch with us today for a professional service. It's our duty to help you to comply with the regulatory requirements, in the way that's right for you with reasonable price. Together we will make the world a better and safer place.
[gallery ids="5900,5901,5902,5903,5904,5905,5906,5907,5908"]
Telephone Number: +64 9 972 0866 We are open Mon – Fri, 8.00am to 5.00pm Email Address: service@nzrcm.co.nz Physical Location: 1066E Great South Road, Mt Wellington, Auckland 1060 NZ
Categories
Contact Us