Description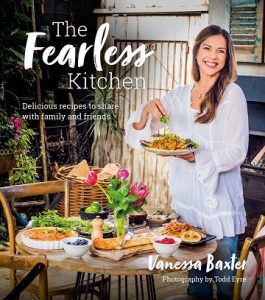 Get together with friends, family, or colleagues for a unique cooking experience with The Fearless Kitchen. A social enterprise, we run group cooking events and use the proceeds to teach Kiwi kids in need how to cook. We call it cooking with conscience, and we think you'll love it.
Our events are fun, fast-paced, and full of flavour. We can host almost any type of cooking event (we love to get creative), but below are some of our most popular cooking experiences.
The Long Lunch
Is there anything better? We'll provide fresh ingredients, delicious recipes, and take you on a cooking journey. You'll cook as a team and come together to enjoy a beautiful meal of your creation.
Healthy Competition
Test your cooking skills against your work colleagues, friends, or family. We'll create a fun cooking competition that brings out your inner master chef. May the best team win!
Creative Canapes
Enjoy a crash course in canape creation, complete with wine or cocktail pairings. Ideal for business functions, conference finales, networking events, and family celebrations.
Our Head Chef:
Vanessa Baxter is a chef, award-winning cookbook writer, and Masterchef 2013 finalist. She believes food is the perfect medium for connection, creativity, communication, and understanding others.
The Fearless Kitchen also offers catering and platters and will whip up unique food to match your occasion. Contact us for further details.