Description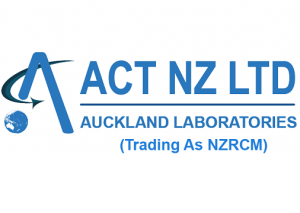 ACT NZ Limited Trading as NZRCM, is an IANZ accredited electrical safety test laboratory under ISO/IEC 17025:2017 standard.
We provide analytical services and solutions to household, commercial, light-industrial and industrial electrical products. Our support from an expert team will help in making critical decisions that can improve product / manufacturing performance, reduce the risk for customers and meet quality and safety, and achieve regulatory objectives.
We have 15 years experience in testing:
 • Household & Commercial Appliances Testing
• Information Technology and Office Equipment Testing
• Light Fittings & Lamp Drivers Testing
• Industrial & Farm Equipment Testing
• Power Tools & Garden ToolsTesting
• Compliance Consultation
• Industry Assistance
• Cable Testing
• Tensile Strength Testing
• Flammability Testing
• Environmental Testing
• Ingress Protection(IP) Testing
• Energy Efficiency Testing
• Motor Performance Testing
We can help you with product reviews, preparation of safety SDoC as per WorkSafe NZ, EMC SDoC as per RSM NZ and compliance folders for your products. (Supplier Declaration of Conformity – SDoC)And offer the best price in the Australasia region for regulatory compliance consultation and electrical safety testing with a 15% discount on quoted price from any laboratory.
Get in touch with us today for a professional service. It's our duty to help you to comply with the regulatory requirements, in the way that's right for you with reasonable price. Together we will make the world a better and safer place.
Telephone Number: +64 9 972 0866
We are open Mon – Fri, 8.00am to 5.00pm
Email Address: service@nzrcm.co.nz
Physical Location:
1066E Great South Road, Mt Wellington, Auckland 1060 NZ